Personal Storage Units in Westmead
Westmead Storage
Located at 55 Westmead Road, our facility is fully equipped to meet all your long-term and short-term storage needs. Those living in Ashley, Edgewood, and Mahogany Ridge can take full advantage of our personal and commercial storage services. This location has some of the smallest and most affordable units in Pinetown. All units are 2.5m x 1.2m - a size suitable for the contents of a 1 bedroom room. If you're looking to store a few items on a budget, then this is for you! CONTACT US ON 031 942 9333 OR INFO@LOCKUPSTORAGE.CO.ZA
What's Unique About Lock Up Storage Westmead?
To meet the growing demands for storage rental units in Westmead, we've added another facility to cater to the influx of activity in this busy area. At Lock Up Storage Westmead, all our units are 3m2 (this space can fit a Queen bed, fridge, washing machine, dryer, and x10 boxes - see our storage unit size estimator for a better visualisation of how much space this is). So, students and business owners who only need to rent a relatively small storage unit are covered.
We Don't Skimp on Security
We understand the need for first-rate security solutions in Westmead. Which is why our facility has 24/7 surveillance and security to make sure your belongings stay safe and secure. We have CCTV cameras, electric fences surrounding the perimeter of our storehouse property, an intelligent access control system, and guard dogs to patrol the property at night. In addition to this, we have alarms with armed response as well as pepper spray alarms.
We Care About Full Transparency
One of the key benefits of choosing to use Lock Up Storage, over other storage companies, is our commitment to transparency. We're upfront about our pricing and will never sneak in hidden costs. From the moment of quoting to you signing the rental lease agreement, we'll always be straightforward and honest with you.
A Storage Garage Company with Many Benefits
Regular maintenance is carried out to keep our facility clean and cared for (ensuring optimal storage conditions for your belongings).
We offer flexible lease agreements. We have a minimum lease of 1 month, which you can then continue with as long as you need.
You can expect service excellence with us and speedy assistance from our professional team.
We will collect your goods for free if you're a 90-day + client and live within 40 kilometres of our location. Plus, we can help you carry your goods.
When you sign on for 11 months, you'll get the 12th month free!
This location has the smallest and most affordable units.
We offer you complete privacy and ensure you're the only one with the key to your unit.
What Does it Cost to Store with Lock Up?
Whether you are looking to store residential items, business inventory or equipment, we have a variety of storage services. How much you'll pay depends on the duration of your lease agreement. Contact us with your desired duration so we can help you gauge what you'll be paying on a monthly basis.
What Clients Think of Our Storage Company
"Very neat and secure... totally recommended." - Deloshnie Govender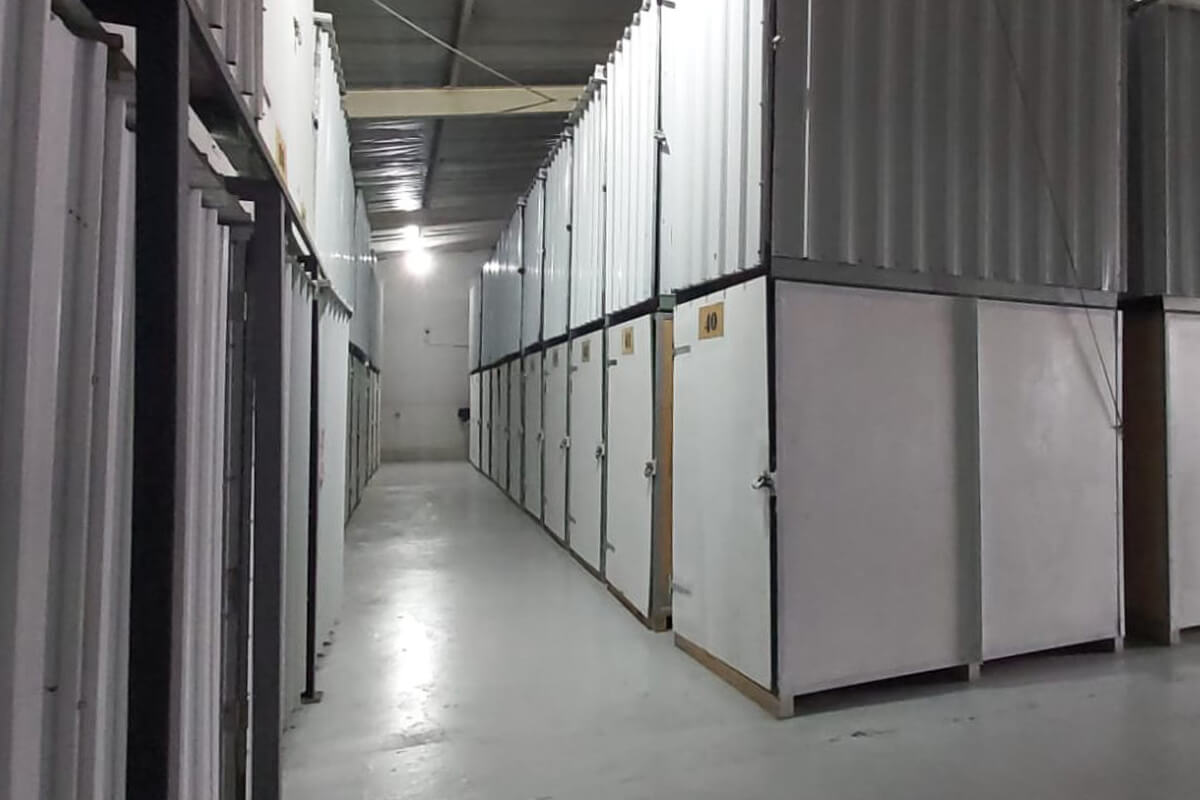 Areas serviced by Lock Up Storage Westmead:
---
Pinetown
New Germany
Kloof
Springfield Park
Reservoir Hills
Westville
Queensburgh
For Self Storage, please feel free to visit us at one of our locations, get a free quote or give us a call on 031 701 0481